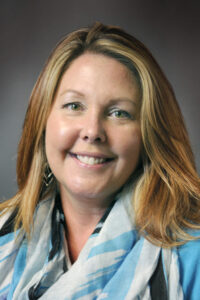 Election District F
Represented by: Cindy Kluempke
Email address: ckluempke@gmail.com
Local/affiliate: Princeton Education Association
Job title: Elementary looping teacher
Grade level/subject: Grades 4 and 5
Term ends: June 30, 2022
Philosophy as a board member: It is an honor to have been elected to the Education Minnesota Governing Board and I look forward to serving the members of District K. I believe that our union is strongest when our members are actively engaged and participating at a variety of levels. I also believe that communication is imperative in advancing our profession and our union; I will listen to member concerns in order to gain perspective and I will support member ideas and causes. Our profession and organization faces many challenges; I am passionate about working to promote public education and unionism. Finally, as a former Political Action Committee (PAC) Board member, I will continue to be involved politically and expect our elected leaders to be held accountable for the decisions they make for our students, our educational system, and our profession.