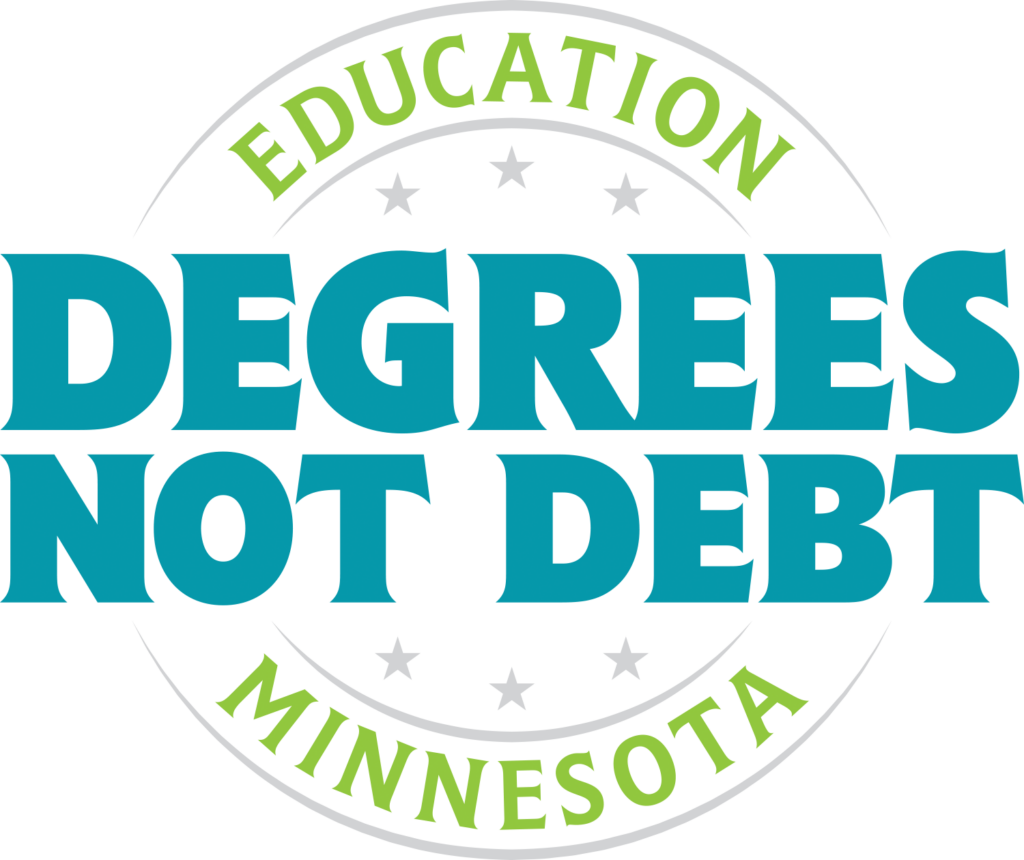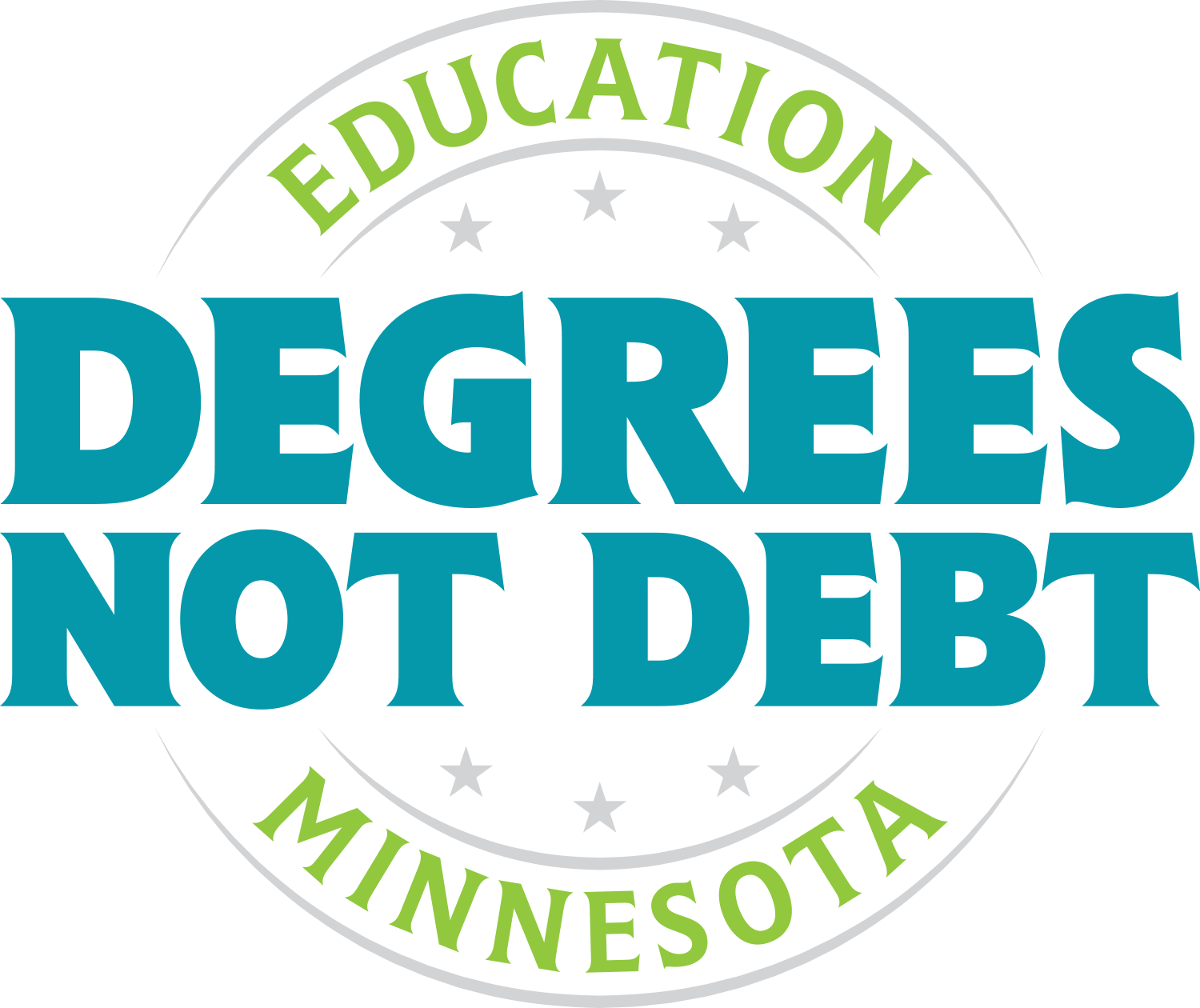 Student debt is no longer just a burden—it's become a barrier to the American Dream.
Minnesota ranks fifth in the nation for student debt, with the average student debt load at $30,894 for state college students.
That's why we created our Degrees, Not Debt program. Your union wants to help relieve your debt burden and make college more affordable and accessible to all. This is particularly important for our public schools. If teaching becomes an unaffordable profession, it will become even more difficult to attract and retain high-quality educators.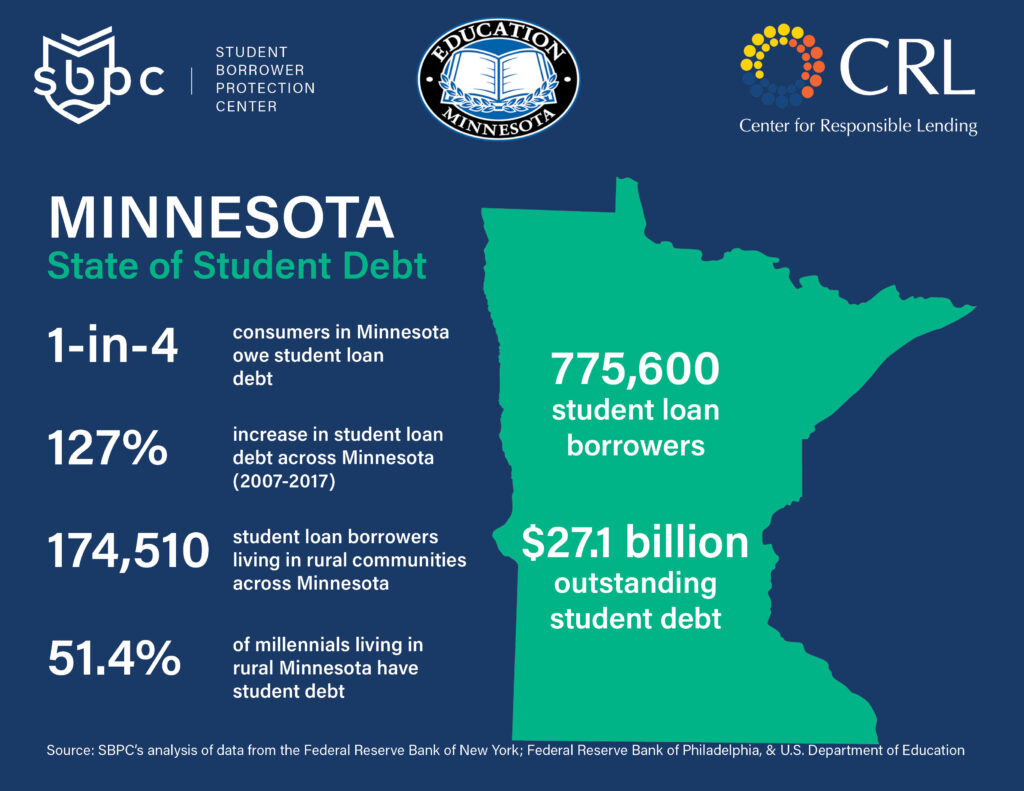 Loan forgiveness options
Drowning in student loan debt? There are several state and federal programs available that can help reduce what you owe.
Degrees, Not Debt trainings
Online
Our Degrees, Not Debt training is now available on MEA Online as a self-guided webinar. You can also find a new webinar on expanded Public Service Loan Forgiveness.
Once you log into your MEA Online account, search the catalog for Degrees, Not Debt: Self-guided training. Information on accessing MEA Online was sent to all members in July 2020. If you need access, email meaonline@edmn.org.
Host a training in your local
Email us if you're interested in hosting a Degrees, Not Debt training in your local.
Get involved
There are many opportunities to make your voice heard on this critical issue!
In your local:
Create a local union committee
Present information at new teacher orientation or other events
At the state level:
Testify at the Capitol on proposed legislation
Contact the Degrees, Not Debt team of Andrea Cecconi and Bridget Moore at DND@edmn.org with questions or more information.