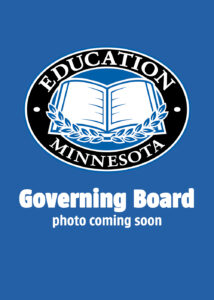 Election District Y
Represented by: Monica Byron
Email address: mommyteach25@gmail.com
Local/affiliate: Education Richfield
Job title: Instructional coach
Grade level/subject: Elementary
Term ends: June 30, 2022
Philosophy as a board member: I believe that unions are designed to organize and support members so they can be the best in their field. I also believe that a union is only effective if its members are active participants. I strive to be an active participant to enhance and make changes for our profession. We have work to do around issues of social justice, membership, and legislation, but that is motivation for me – we can always strive to do better and should do better for our communities and our students.